Michael's Webpage
---
Home – Blog – Contact – Donate – More
---
Michael, why is your website so ugly?
---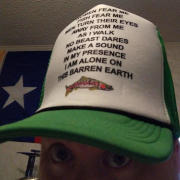 Welcome to my website. My name is Michael Carney. I'm an Orthodox Christian, neo-luddite, and horse supremacist. I like to tinker with with computers and make kombucha. If I were better situated, I'd also be doing some small-scale subsistence farming. I believe in highly local economies and food cultures. My favorite color is green.
My faith is very important to me, and so I have compiled a list of online Orthodox stores. As far as I know, it's the most complete list of stores yet. I've also mirrored the life of St. Mary of Egypt, and I intend to mirror more lives and articles.
I run the MachineryLace forums which I started as a place for like-minded people to meet and hang out. It's also another way that myself and others like me can get away from big tech and proprietary online platforms.
I wrote my own guestbook in Perl, though it's currently disabled due to spam (a new guestbook is in the works which will better handle any spam problems). Take a look around the site. There's not a whole lot now, but I've got stuff in the works, so be sure to subscribe to my RSS feed for updates to come.
Recent Blog Posts [RSS]
Things I'm interested in
Orthodox Christianity
Texas
Minimal/historical computing
Gardening, sustainable farming
Firearms
Traditional food preparation, fermentation, curing
Homebrewing
Weightlifting
Fishing/hunting
And more...
---